Our Travel Partners are primarily African Tour Operators who facilitate and simplify your charitable giving. If, for example, you wish to visit a school and personally deliver Solar Powered Lamps, during your African Safari, they will do the following:
We are not claiming that our Travel Partners are the only African Tour Operators that will perform these functions. If you are working with a travel agent and/or tour operator that perform these functions, that's great! Your charitable donations will go smoothly. We recommend these African Tour Operators if charitable giving is an important part of your safari planning, and you are looking for a reliable place to start. All our Tour Operators are based in Africa and are respectful and supportive of the environment and communities that provide them with their opportunities. Being based in Africa also eliminates a major level of overhead that you have when booking through a North American based tour operator.
All our Travel Partners will customize a safari to your specific desires and budget, so be sure to tell them that you would like to visit a school or village as part of your safari and donate Solar Powered Lamps. They will take care of the rest. Select one of our Travel Partners below and begin planning your safari!
&Beyond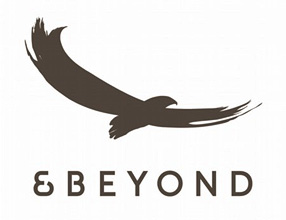 &Beyond is a conservation-led luxury experiential travel company with our roots deeply in Africa, where our experience spans many decades. During the planning phase we will help you develop customized safaris with the help of our destination specialists and our one point of contact dedicated travel planners. Once you start your safari you will enjoy complete peace of mind from the moment you are greeted on your arrival, to our expert private guides who you will also find are ideal traveling companions, to the moment you leave. Should anything unexpected happen, you can always get professional help and advice with our constantly manned 24-hour emergency numbers.

Wilderness Safaris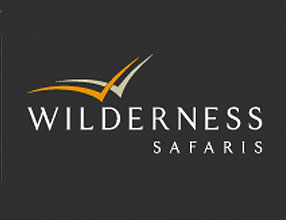 Wilderness is a lodge operator and destination management company dedicated to responsible tourism in Africa. Our travel divisions operate a portfolio of some 70 lodges, camps and safaris in nine countries: Botswana, Congo (Brazzaville), Kenya, Namibia, Malawi, South Africa, Zambia, Zimbabwe and the Seychelles. We offer guests private access to over eight million acres of Africa's finest wildlife reserves, while remaining fiercely committed to protecting our planet's precious natural and cultural resources.
• Our price points and properties range from high-end luxury to more affordable options – we work hand in hand with you to design an itinerary.
• We help to conserve more than 8 million acres of Africa's best wildlife areas, equating to 8000 acres of private land per guest, creating a unique sense of seclusion, comfort, privacy and space.
• Our work in building sustainable conservation economies in Africa is defined by "the 4Cs": Conservation, Community, Culture and Commerce.
• We have been in operation for three decades: we own our lodges and air services, tours and transfers, thus creating a seamless itinerary.
• We have offices in every country in which we operate – ensuring that our staff are on the ground to assist.

Discover Kenya Safaris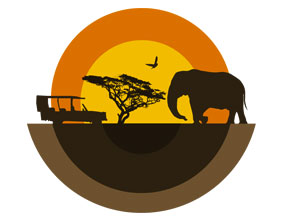 Our founding director first welcomed clients off cruise ships in Mombasa in 1959, and sent them on safaris in pre-colonial Kenya. While there have been major upheavals in East Africa since then, not everything changes; we continue to provide attention and care to every single visitor we host, just as the wildebeeste continue their annual migratory spectacle around the Serengeti and Maasai Mara. Discover Kenya Safaris have a reputation both overseas and within the local industry for integrity and quality, and will be delighted to assist you in your exploration of our region with care for our environments, cultures and communities.
The Safari Collection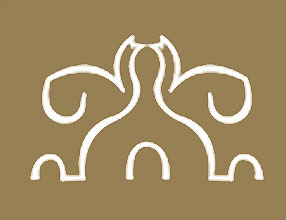 The Safari Collection is owned by Tanya and Mikey Carr-Hartley both proud fourth generation Kenyans with a deep connection to Kenya and the people.

They have established a portfolio of four of East Africa's finest properties: Sala's Camp in the Maasai Mara, Solio Lodge on Solio Rhino Sanctuary, Sasaab in Samburu and the iconic Giraffe Manor in Nairobi.

The Safari Collection also provides tailor made itineraries around East Africa.
The Safari Collection is committed to their central mission statement to provide exclusive personalised and unique safaris experiences with a focus on attention to detail, whilst upholding sustainable environmental practices and providing vital economic opportunities to the rural people of Kenya – bringing together conservation, communities and tourism.

Chiawa and Old Mondoro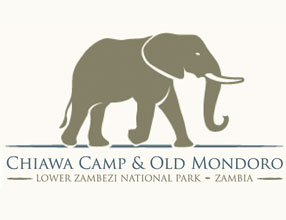 The Cumings Family own and run what is acknowledged by many to be one of Africa's very finest safari operations with their two sensational camps Chiawa Camp and Old Mondoro in Zambia's Lower Zambezi National Park, each totally experiential where it's all about the bush, the river, the wildlife ... and you; each a unique haven of warmth and hospitality dedicated to making your safari dreams come true.
A strong conservation ethos and commitment to community, award-winning guiding and renowned personalized service is evident throughout every aspect of Chiawa Camp and Old Mondoro. We can also act as a tour operator to round out your safari at other venues in Zambia you may want to visit.
Safaris Made Simple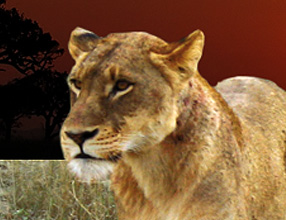 An independent travel agent specializing in African Safaris with extensive first-hand travel experience in Africa. A firm believer that planning an African Safari Should be fun. Many factors must be considered such as where to go, what to see, accommodations and cost. Will work patiently with you whenever changes need to be made, until you come up with just the right safari for you, based on your desires, requirements, and budget, all the while making sure it is a thoroughly enjoyable experience for you.