Giraffe Manor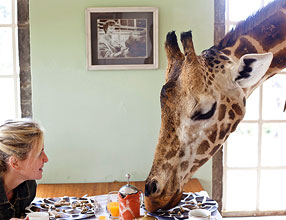 Giraffe Manor is set in 12 acres of private land within 140 acres of indigenous forest and is only 20 kilometres from Nairobi city centre. Built in the 1930s, this luxury boutique hotel has maintained all the charm of the era and is now famous for its resident herd of Rothschild Giraffe. Giraffe Manor offers you an unparalleled experience of the giraffes, with them vying for your attention at the breakfast table, the front door and even your bedroom window.

Giraffe Manor is also home to many characters including warthogs, bushbuck, dik dik and more than 180 species of birds and has a striking view of the Ngong hills.

Sarova Stanley, Nairobi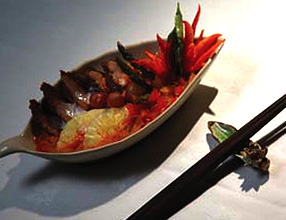 Originally opened as Stanley Hotel in 1902, Sarova Stanley has a long and distinguished history. Not only was it Kenya's first luxury hotel, it has over the years hosted some of the world's eminent personalities including American novelist Ernest Hemingway, American actress Ava Gardener and Edward Prince of Wales.

Sarova Panafric, Nairobi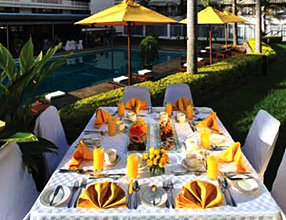 Sarova Panafric upholds a vibrant African design and truly represents Neo Africa. Named in honour of the Pan African movement, the hotel played a role in the quest for Africa's independence by hosting Africa's nationalists and future statesmen.Located in the financial and diplomatic heart throb of Nairobi, a 5 minutes' drive from the central business district, Sarova Panafric provides an ideal location for your next business or leisure visit to Nairobi.

Sarova Whitesands Beach Resort & Spa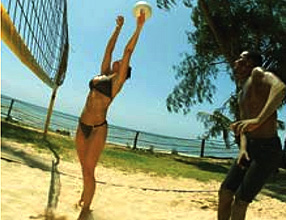 Set on the pristine shores of the warm Indian Ocean is one of East Africa's best known beach resort destination for families, wedding parties, leisure travelers and business executives. All rooms and suites have been tastefully furnished with their own balconies or terraces and offer Spectacular Ocean, pool and garden views. Sarova Whitesands' charming fusion of Arabic architecture and contemporary interior design plays tribute to the history of the Indian Ocean trade and the Arab settlement in East Africa.